5. Thwarted Revenge
Author
: Aislynn Crowdaughter
Genre
: Humor
Rated
: General
Warnings
: none
Summary
:
For some of king Oropher's courtiers, the early years of his realm were a really hard time...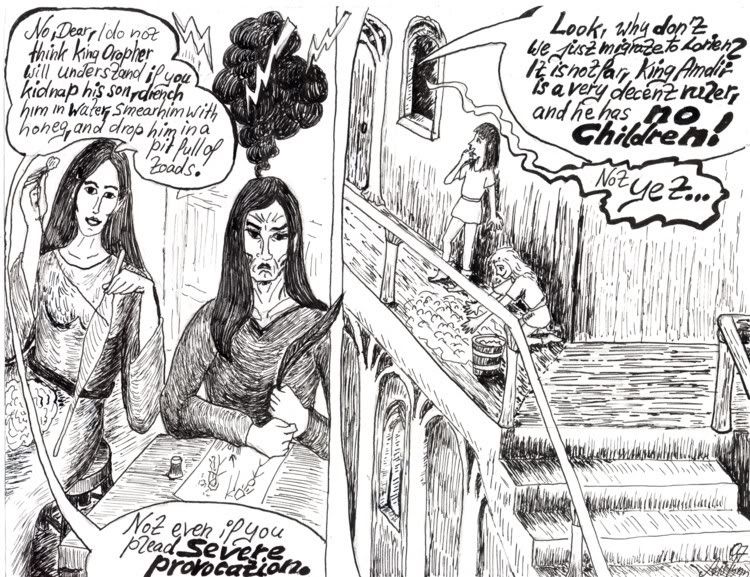 ---
This cartoon was inspired by
Jael's
very funny story
Elflings
, and was originally posted as a begetting day gift to my dear friend and beta Randy, who hopefully won't begrudge me sharing it here. :) -- Thank You!
---
This is a work of fan fiction, written because the author has an abiding love for the works of J R R Tolkien. The characters, settings, places, and languages used in this work are the property of the Tolkien Estate, Tolkien Enterprises, and possibly New Line Cinema, except for certain original characters who belong to the author of the said work. The author will not receive any money or other remuneration for presenting the work on this archive site. The work is the intellectual property of the author, is available solely for the enjoyment of Henneth Annûn Story Archive readers, and may not be copied or redistributed by any means without the explicit written consent of the author.